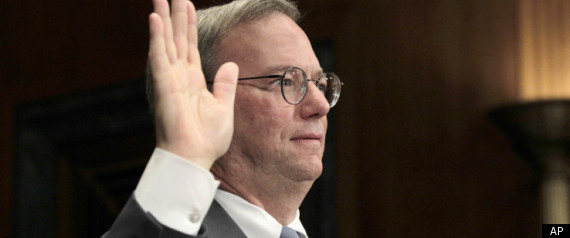 Want to learn a bit about how the World works for politics & business? Read this 5-page article.Here are some tidbits…
Google and Microsoft now dominate influence-peddling around Internet issues, each having spent $3.5 million on lobbying through the first half of 2011. Google's total lobbyist count is now up to 93, the highest number the company has ever had in Washington (roughly one for every six members of Congress). The biggest thrust of Google's lobbying push involves antitrust, patents, copyright, trade and China.
The hiring spree isn't limited to registered lobbyists. Another key form of influence comes from well-connected lawyers and lobbyists who do not register to lobby. Google, like many other companies, takes advantage of a lobbying disclosure loophole allowing lobbyists to skip registering if they spend less than 20 percent of their time contacting officials. This loophole is often used by former lawmakers who can't register to lobby according to revolving door rules or who don't want to show up on official registrations.
Microsoft's long dance with China has continued even after Gates ceded control of day-to-day operations in 2008 — when Hu returned to America this year for a state dinner, current Microsoft CEO Steve Ballmer flew to meet him.
With Bing hemorrhaging $2 billion a year and Google making tremendous inroads into the smartphone market, Microsoft has regrouped, teaming up with other corporate content kingpins on Capitol Hill to push for an extremely restrictive set of patent and copyright legislation — an intra-business battle being fought on ideological and political grounds.
After buying the Motorola cell phone maker and its huge patent portfolio, Google quietly transferred nine key patents to HTC, which HTC immediately deployed in a lawsuit against Apple. After acquiring 17,000 patents from it's Motorola merger, Google now has ample ammunition to retaliate against Microsoft.
** UPDATE **
FaceBook is in the game with it's own PAC filing today…